National Seed Research and Training Centre (NSRTC) was established under the Govt. of India, Ministry of Agriculture, and Farmers Welfare, Department of Agriculture, Co-operation and Farmers Welfare in October, 2005. It is a premier Institute for imparting National Trainings, Workshops, Conference etc. on seed with a state of art Central Seed Testing Laboratory (CSTL). It is situated under greater periphery of the pious city Varanasi and well connected by Air, Rail and Road.

NSRTC posses all the necessary infrastructure and facilities with total built up area of nearly 3.7 acres along with an exclusive 10.0 acres farm and green house facility for conducting field experiments and grow out test (GOT) which is at par with the International Institutes.
A. Administrative Block I:
It comprising Administrative Office, Conference room and Library section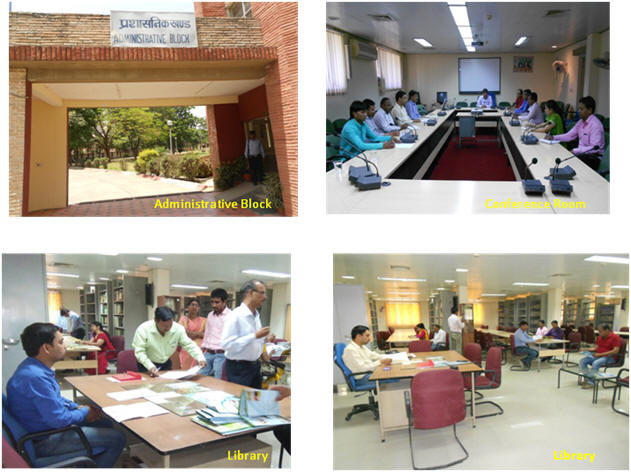 B. Administrative Block II:
It has the housing facilities for organizing Training programes, Faculty rooms, Class Rooms, Seminar Hall & Museum Room etc.

C. Central Seed Testing Laboratory (CSTL):
The NSRTC has full fledged Modern Seed Testing Laboratory which functions as Central Seed Testing Laboratory provided under clause 4(1) of the seed Act, 1966. Central Seed Testing Laboratory performs quality check on all notified State Seed Testing Laboratories across the country. Presently CSTL is testing approximately 20,000 seed samples per year and performs at par with ISTA (International Seed Testing Association) with regard to germination test. The Central Seed Testing Laboratory act as a Referral Laboratory for court referred seed samples. In addition, CSTL monitor the market seed through procurement of the samples from various seed selling points and its testing.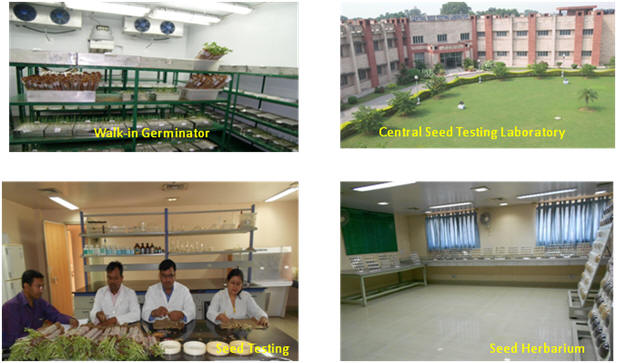 CSTL is a member laboratory of ISTA and is undergoing PT programme of ISTA for accredation .NSRTC is conducting National trainings, workshop & Congress for officials working in seed Certification Agencies Seed testing Lab., Seed Law Enforcement Agencies, Agriculture Universities & other institute dealing with the seeds.
D. Seed Processing Unit:
Housed with all post harvest handling and seed quality enhancement machinery and equipments.

E. Green House:
NSRTC has an exclusive 10 acres farm areas including green house for conducting field experiments & grow out tests in off season.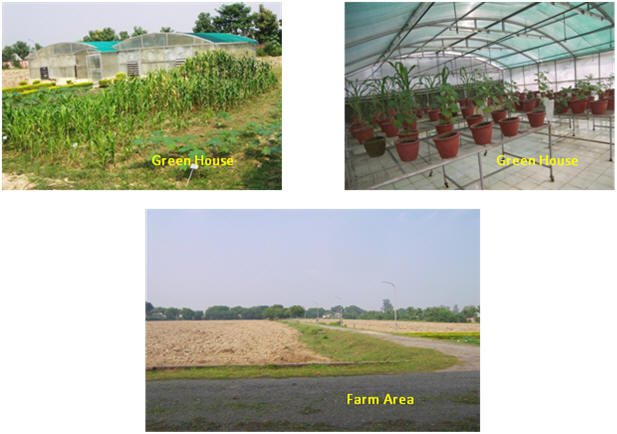 F. Training Hostel:
Having Lounge, Recreation and dining facilities (60 persons occupancy room with other common facilities.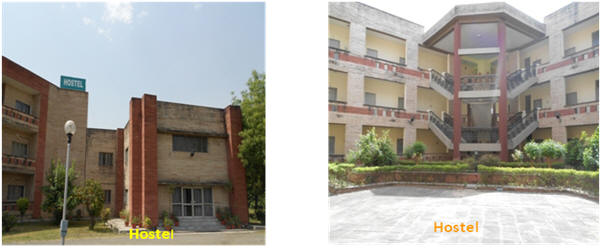 G. Staff quarters:
There is provision of staff quarters for permanent staffs in the campus.

There are Overhead Water Tank with one lakh litres water storage capacity and surface level water storage tank for farm, Service block consisting centralized A/C plant room, civil & electrical maintenance room and Generator room with 125 & 380 KVA Genset to ensure uninterrupted power supply round the clock.